Anahata yoga Zone – Studio
"Experience the power of yoga through Asana, Pranayama & Meditation"
[email protected]
+91 9000911808
www.anahatayoga.in
At Anahata, we laugh, cry, share, scream, connect, evolve, and of course practice yoga too…..so if you are looking out for such a place, your search is over…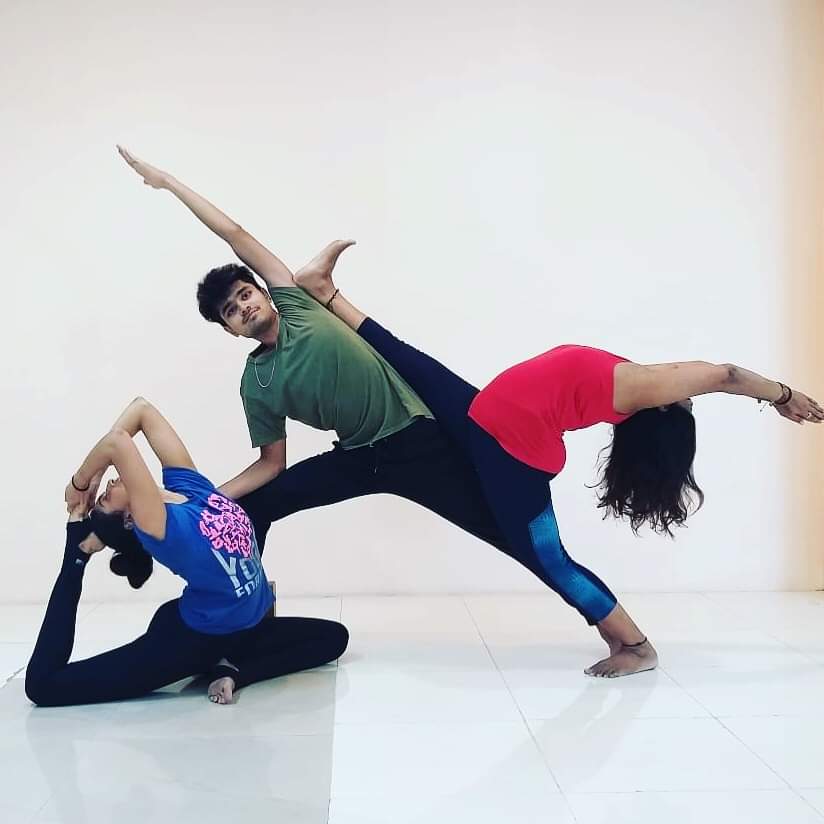 Anahata Yoga Zone is a multi-style yoga studio with over 300 students and three branches in Hyderabad. We practice Hatha, Power, Vinyasa, Traditional yoga and Pilates, Prenatal yoga, Aerial yoga, as well as Acro Yoga and Aerial yoga.
The classes here are for 1 hour each, and no two classes are ever the same! Every class deals with different elements of fitness through Yoga (cardio, strength, flexibility & balance). Different body parts are trained in each class, and the asanas vary so that the entire experience is never monotonous! The classes are result-oriented and help you get in shape externally and be in tune with your inner self.
At Anahata, we offer you an opportunity of breathing life into your yoga practice- whether you are a beginner or a seasoned practitioner. We keep bringing varied and new styles of YOGA to the city like ACRO YOGA and AERIAL YOGA.
Yoga With Props
Props support staying power in a pose. Increased duration in a pose develops physical and mental stability, poise, and concentration. As we stay in a pose, the mind draws inward, unnecessary thinking is quelled, and we experience more objectivity and humility. Patanjali calls this 'Citta prasadanam', or "even distribution of consciousness." This leads us on the inward journey toward the Self.
For an injured student, a prop may be a support for physical or mental reassurance; for a mature student, the identical prop may be the means to refined penetration into the pose and one's being. As they improve and can do the poses independently, the props may be eliminated.
Straps are mainly used for stretching so that users achieve wide range of motion. Even people who stretch their legs while doing sitting poses can benefit from these straps. One technique is to grab both ends and pull it towards them while leaning into the pose.
The way the prop is used, what is learned from it, and how that learning is applied will depend upon the experience, maturity, and caliber of the practitioner. For an injured student, a prop may practitioner.
From backbends to forward bends, from hamstring stretches to deep hip openers, with the right use of the props, students can find their edge in the asana and work progressively from there….
Chair yoga is a gentle form of yoga that can be done while sitting. Some poses can also be done standing using a chair for support. … Chair yoga can improve your flexibility, concentration and strength, while boosting your mood, and reducing stress and joint strain.
Bolsters are popular yoga props that are widely used in restorative/yin yoga classes. Bolsters can help you relax better in restorative yoga poses by supporting different parts of the body.
Tirumalgiri
2nd Floor, SRIVATSA Towers, H.NO.9-7-101/42, Mansarovar Circle, RTC Colony, TRIMULGHERRY, Secunderabad, Telangana 500015.
BATCHES AVAILABLE:
6:15 – 7:15 am
.10:30 – 11:30 am
5-6 pm
Classes
Studio classes at our Tirumulgiri & Sainikpuri studios have now started at limited capacity. For fees, timings and registration –click here.
Personal Training
ANAHATA YOGA personal training is a highly customized, result-oriented, and exclusive offering. The teachers analyze your fitness and stress levels and design a specific program especially for you. Progress is monitored and results checked every month. It is ideal for people of any age, fitness level, or prior experience in yoga. First, contact us through phone or mail and schedule your first class. After meeting your teacher, share your concerns and aspirations, and then after the class, you can sign up for personal classes.
Corporate Training
ANAHATA YOGA Corporate Training is a unique, customized Corporate program that is designed to re-energize employees and bring back the fun and joy of working! Often most corporate employees wear a jaded look – the result of years of work stress and continuous deadlines. Total Yoga programs seek to address this issue by treating each session as an un-learning process, and not another boring corporate skills-learning event. We sit with the HR team to understand the breadth and depth of your needs and then design the program accordingly. Contact us through mail or phone, and we can fix an appointment to discuss the program.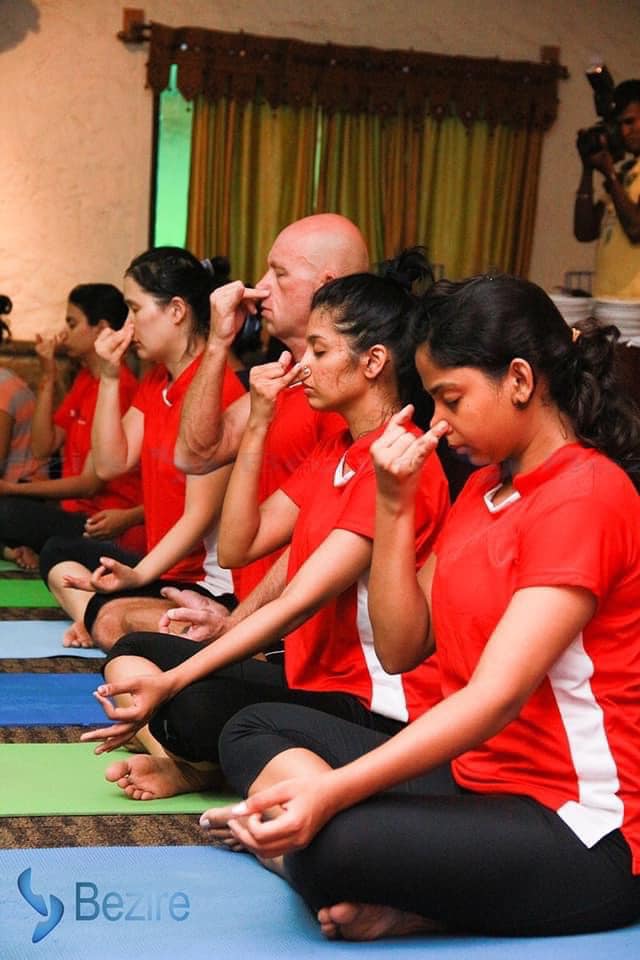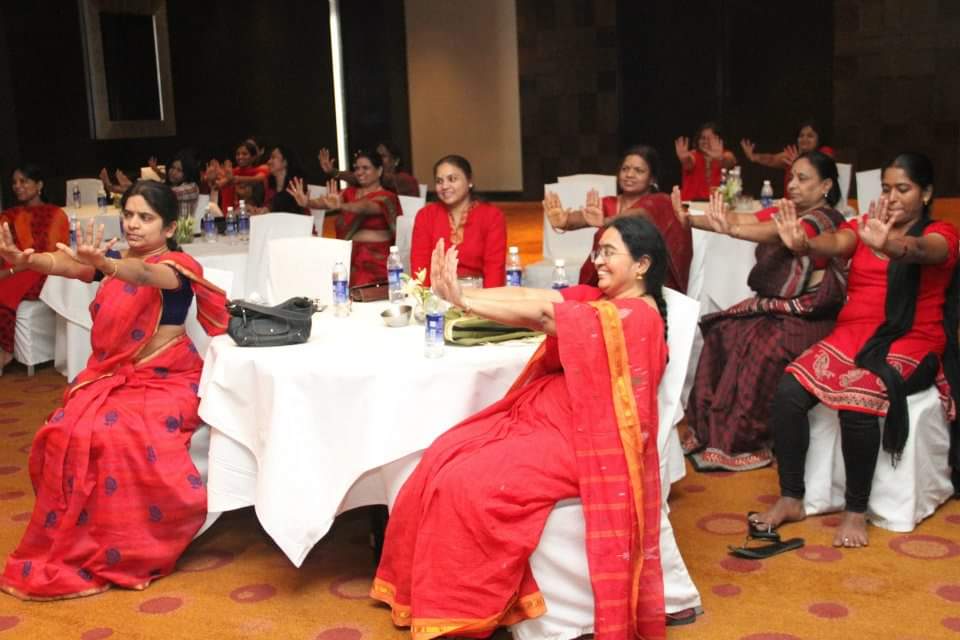 Workshops
ANAHATA YOGA CONDUCTS WORKSHOPS ON ASANAS, PRANAYAM, MEDITATION, AYURVEDA FROM TIME TO TIME AT THEIR STUDIO. These workshops are conducted by guest faculty from India and abroad. It also conducts these workshops for Clubs, Housing Societies, Social Events, Associations, Charities, Hospitals, Children's Groups, and more. These workshops are usually Yoga-related such as 'Yoga for Diabetes' camps or 'Stress-buster Breathing' workshops and so on. Contact us through phone or mail and we can discuss the breadth of your needs, and schedule the event either at your location or also at our studios. Special Workshops are gladly held for Special Needs Children, Orphanages, and Old Age Homes.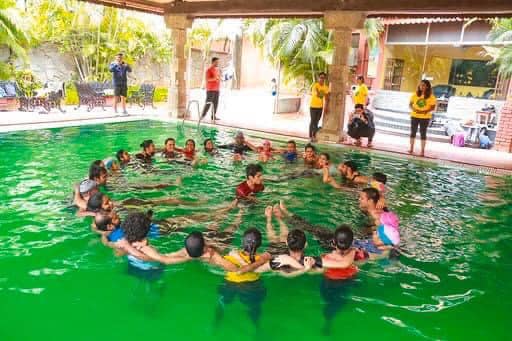 YOGA Teacher Training Course
The International Yoga Teacher Training course at ANAHATA comprises of practices from traditional yoga styles like Satyananda yoga (Bihar school), Astanga Vinyasa (Mysore school), Iyengar Yoga, and modern approaches to teaching imparted by certified teachers at ANAHATA, with years of teaching experience and also by renowned visiting faculties. Our Yoga teacher certification course is well suitable even if you are a beginner or an advanced Yoga practitioner as it teaches all the aspects of Yoga including benefits, alignments, corrections, modifications as well as counter-indications of each yoga asana in complete detail. By the end of the course, you will possess a firm foundation for teaching yoga to others, in addition to strengthening your own yoga practice with self-discipline and correct technique as well as the awareness of the nature of body, mind, and soul.
Why Yoga?
Thousands of people have found yoga to be very beneficial, not only in helping to maintain a healthy body but also in helping to keep a clear and stress-free mind. Practicing yoga has several benefits and here are a few:
Yoga improves many physical aspects of the body, including muscle tone. Taking part in yoga shapes lean, long muscles, and increases the body's flexibility in the hamstrings, shoulders, back, and hips. Yoga also builds strength in the body because many yoga poses require the person to hold their own body weight, and some of the exercises involve moving slowly in and out of a pose.
Practicing yoga has also been shown to reduce or even eliminate pains such as back pain, and increases pain tolerance overall. Yoga also promotes a high metabolism in the body, making it easier to maintain or lose weight if desired; by stretching and toning the muscles, yoga reduces cellulite that forms around muscles tissue.
Life is full of stress and anxiety. We are plagued with deadlines and demands that can be overwhelming and hurtful to our bodies and minds. Yoga is a great way to help you reduce this stress and live your life in a healthier way.
Find us on Social Media
Studio Student Testimonials
To be frank I am in love with yoga so much that my day is not completed without it..i am almost addicted to it ..you can say..iam blessed that iam introduced to Anahatha yoya zone, I have realised what all I have missed all these years..its magical that I hav lost abt 15kg in jus six months..i am glad and happy that I came down from xxl to medium size..i am feeling better, confident, relaxed, flexable, gud, lighter n energetic than before..it is all because of Anahata..pratibha and her team..thankz to you all ..its Awesomeeeee….lotts of love…

-Vilashini.

Firstly I hated the word yoga as its a very static exercise(I assumed so).But coming& doing under your guidance my opinion has taken a "u" turn.Its been very challenging,strenuous and informative.Its been a wonderful learning experience.Hope to become more sincere& to come regularly.You are a FANTASTIC TEACHER!KUDOS TO U!

– Shailja Rao              

I had joined d classes 2 reduce weight nd b fit nd in shape, but i got more thn i coud imagine. iniatially i was very shy nd hardly used 2 interact wid any 1, but r trainer/teacher pratibha really use 2 bring lot of laughter wid her witty personality nd eased d practice of yoga… apart 4m yoga it was like a diff experence of learning diffrent asasnas , pranayams , vedic relaxation nd also meditation. v also celebrated womens day nd also thr was a photo shoot wich v eagerly took part in . looking fwd 2 join d classes again.

– Mubaraka N Chakera
Joined Anahata couple of months back as a part of TTC training. After joining I have realized that I knew very little about yoga and there is lot more to know. Prathiba's guidance to every individual to gain technical, anatomical, philosophical aspects and to make each one of us dive into this beautiful journey is remarkable.I can really see huge difference towards my awareness in each posture and also my progress in asana practice. This place had given me a memories of positive experience ,much information , teaching and most importantly a bunch of awesome peers . I must say this is one such place which is now very close to my heart.Most recommended for those who are seeking for Yoga and anyone seeking to teach Yoga certainly would benefit from spending time @ Anahata Yoga Zone. ☺

-Shalini Vundru.

Yoga is something to experience.Everyday we are enthusiastic to learn.We do not want to miss even one class.I feel I have become more composed and calm.

– Sudha Shankar

Pratibha your yoga classes are absolutely effective and beneficial to each and every yoga practitioner. I have personally benifited by it in the 6 months that i attended your class. At 62, when your class can have such an enchanting effect on me, I wonder what the younger gen would have to say. I absolutely adore and love the way you teach and practice with a personal touch. Please continue to impart leassons to your students the way you have been doing. Take care

– Mira pawar
"TIts because of yoga and the perfect teacher,I feel young and energetic.My daughter feels,I have become a competeter to her in body and mind.Hey thank you for everything.

-Shobha Ravinder.
"Anahata Yoga  is one of the best place to learn Yoga where yoga can be taught promisingly and  precisely. The training included all the relevant aspects that one would require to form a foundation to becoming a  yoga teacher."

-Neeta Karthikeyan