Why Anahata Teacher Training Course?
At Anahata, we offer a progressive approach that combines the philosophy and history of yoga and modern, innovative teaching techniques including anatomy and the therapeutics of Yoga. This has been designed to make you more self-reliant and skillful as a yoga teacher while greatly advancing your own practice.
How is the Teacher Training Course delivered?
This eclectic mix of hatha yoga and Vinyasa Yoga, will suit any aspiring and experienced teacher while offering serious students of yoga an opportunity to take their studies to the next level. Using a practical hands-on approach, this teacher training course offers clear, concise and innovative methods to fine-tune teaching skills. For students who want to deepen their practice, this course offers a rich experience that covers all aspects of yoga.
What is the course objective?
The primary objective of this yoga teacher training course is to provide an understanding of yoga and its related practices from basic to advance level, in an easy and systematic way, including practice as well as theory. This Teacher Training course is focus on the teaching methodology subjects of Asanas, Pranayama, Vinyasa Krama Sequencings, Postural Adjustment Skills. Whether you have knowledge of this ancient practice or you are just a beginner; here at ANAHATA YOGA ZONE you will be able to develop your understanding of yoga to such an extent that you will in turn be able to teach yoga professionally.
The how and why of Daily Self-Care and practice.
Lifestyles and Routines.
Asanas and their alignment
Pranayama
Mudras and Bandhas
Yoga Nidra and other meditations
Physiology of the human body according to western and eastern understanding,
Human Psychology
Yoga Philosophy
Effective communication.
Class plan conception and teaching.
Therapy through yoga
Application of yoga in different contexts and for varying needs.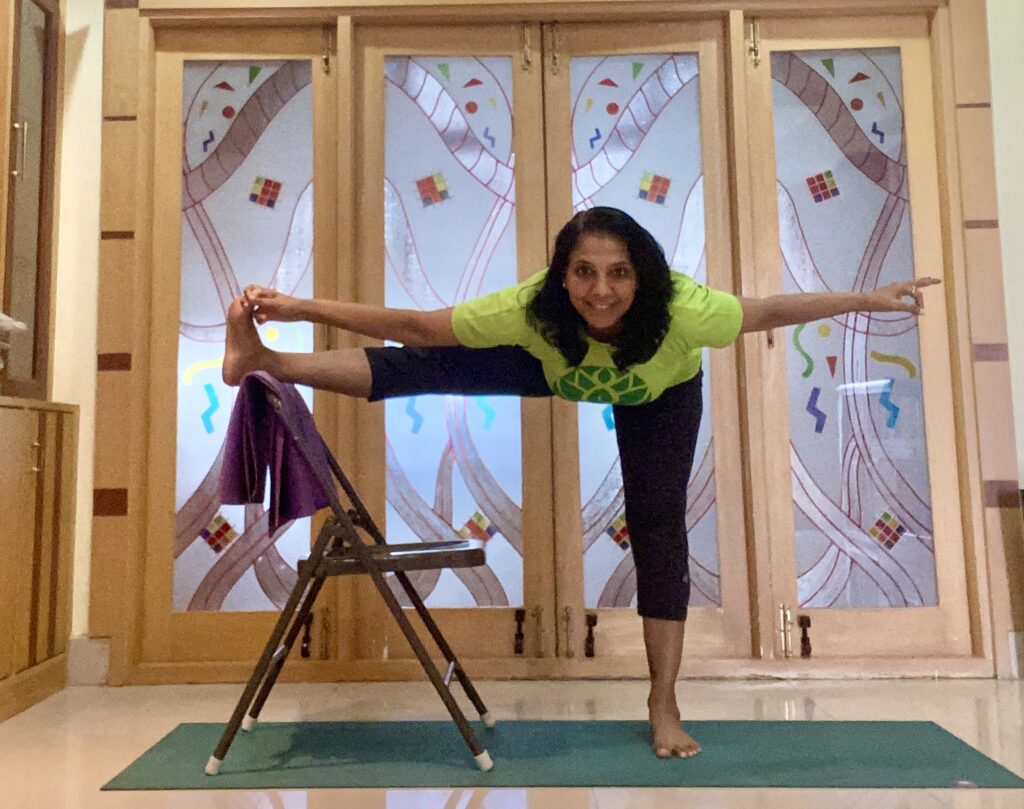 Affiliated with Yoga Alliance, RYT 200
Where – Online on Zoom
Eligibility – Open for all
Limited Slots! Register below to block your seat!
(Amount once paid will not be refunded under any circumstances.)
TTC Student Testimonials
Helping our Students make a career in Yoga since 2010
"The practical illustrations in the alignment of asanas were beautifully dealt by Dinesh and Prathiba madam and till date I try to correct  my Navasana pose by leaning back and yet straighten my spine."

Sowmya Gopal
"I really improved a lot compare to the beginning of the TTC. This is simply incredible. I am now able to go very easily to Chakrasana (from Malasana) and stay in the posture for a while, or doing headstand, or going so easily in the crow pose! "

Claire Boscher
"The way Pratibha shared this vast knowledge in a confident, structured and an easily digestible form was the icing on the cake, we were able to connect and apply the learning to the practicals and also our daily lives."

Ruchi Rehan
"Anahata Yoga  is one of the best place to learn Yoga where yoga can be taught promisingly and  precisely. The training included all the relevant aspects that one would require to form a foundation to becoming a  yoga teacher."

Neeta Karthikeyan
"For me, the most interesting part was the literature about yoga and understanding the evolution of yoga. My greatest challenge was and still is, to calm my wandering mind and the power of centering before everyday practice during the course indeed helped me overcome this to a great extent.The class was always an interesting blend of vinyasa and Hatha practice.It allowed us to be at the edge, yet never pushing the body but savoring the "stira and sukha" moment in our practice."

Kastoori
Frequently Asked Questions
Here are some questions to provide more clarity on the RYT 200Hrs TTC.
If you have any further questions, feel free to email us at [email protected]
Payment & Registration
Limited Slots! Register below to book your seat for the next 200Hhrs Online TTC
(Amount once paid will not be refunded under any circumstances.)